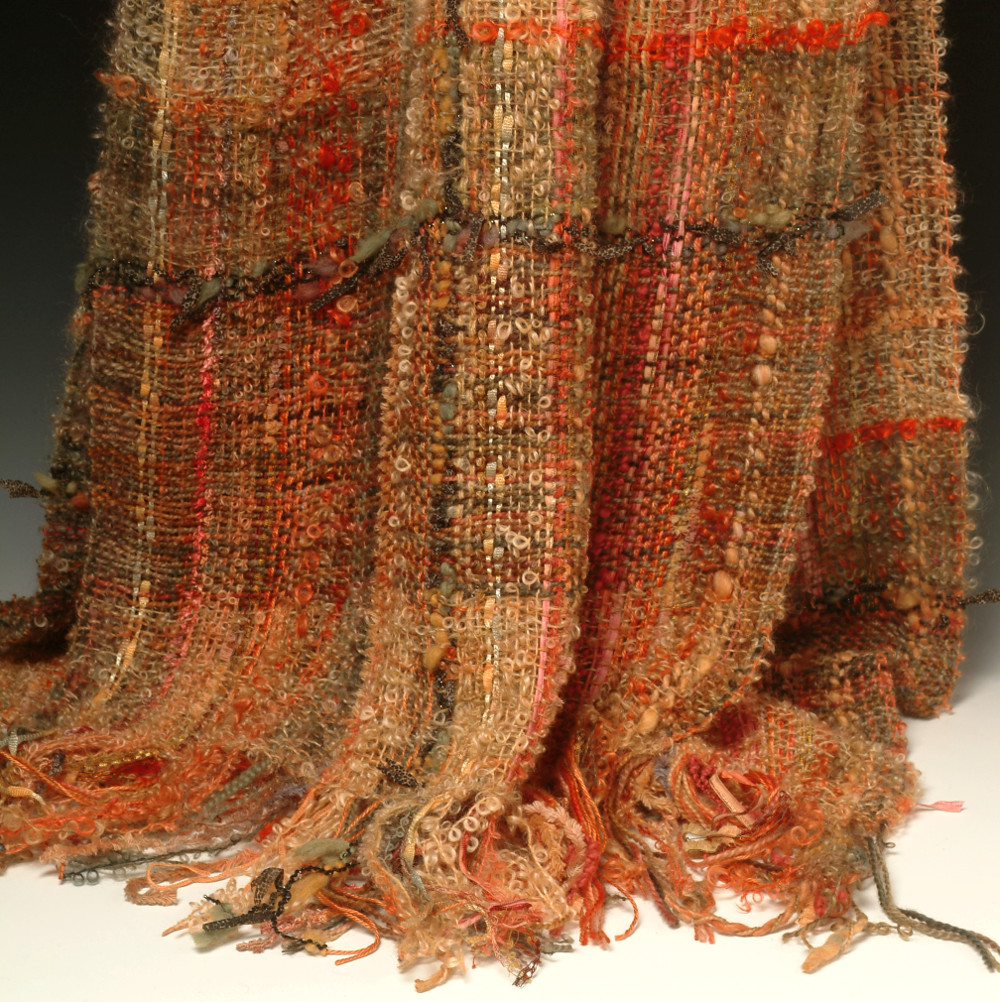 Barbara is a self-taught weaver with over thirty years of experience. She apprenticed with a nationally known weaver for three years and has taught many weaving and fiber related classes.
Her inspiration comes from nature and the outdoors; the colors of autumn foliage, birds, wildlife and a yearly visit to the ocean.
She works with luscious colors of hand dyed yarns and touchable textures of handspun fibers. Her designs are threaded onto a floor loom, where she weaves and finishes each original piece by hand. These one of a kind shawls, scarves, ruanas and throws are elegant in design, easy to care for and sensuous to wear.
Barbara maintains a studio/gallery in an 1843 barn in Gaylordsville, CT that she shares with her wood worker husband Steve.
For additional information and gallery hours please email.
The Barn Studio