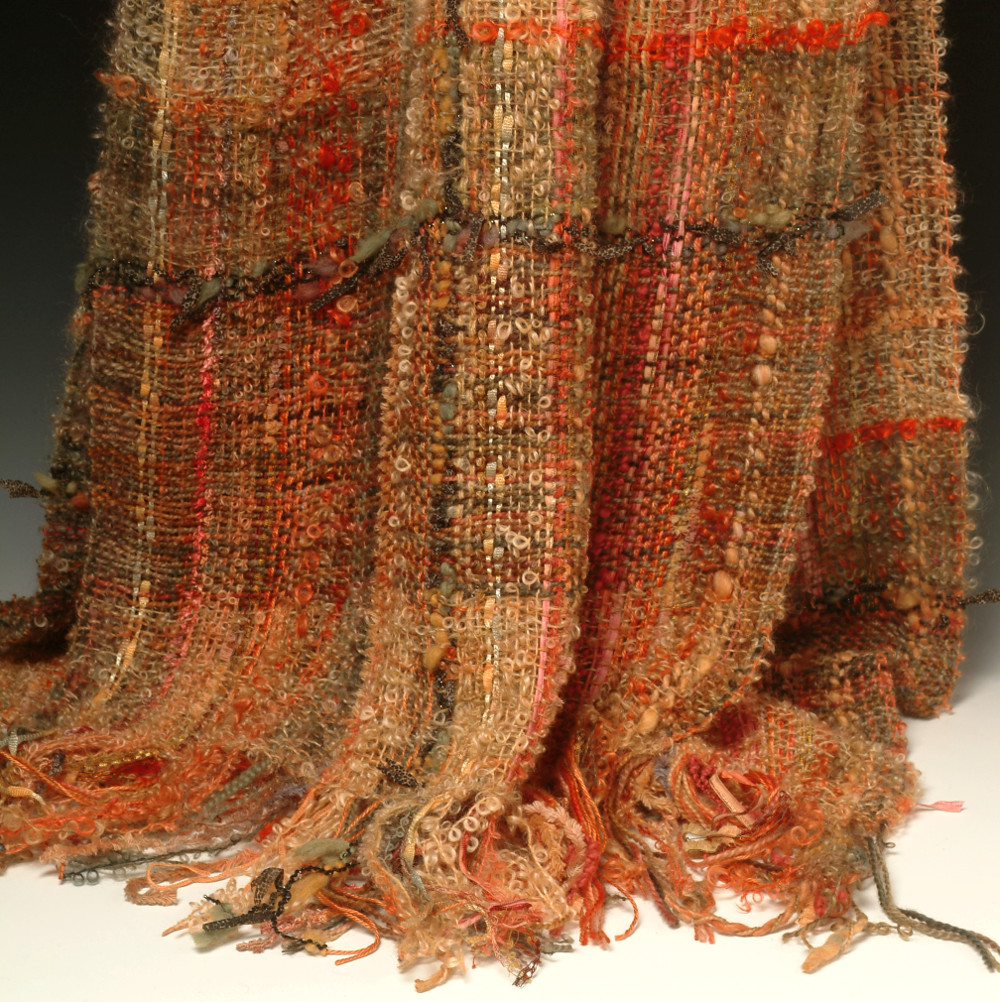 Barbara is a self-taught weaver with over thirty years of experience. She apprenticed with a nationally known weaver Fran Cutrell Rutkovsky for three years. Barbara also has taught many weaving and fiber related classes over the years.
Weaving is a way of life for her, a quiet work time to meditate on the beauty of nature.
Her inspirations are many; birds, animals, woodlands and the ocean which offer many colors and textures. She loves the Impressionist painters' work which provide thoughts of intersection of color, light and movement.
She works with luscious colors of hand dyed yarns and touchable textures of handspun fibers. Her designs are threaded onto a floor loom, where she weaves and finishes each original piece by hand. These one of a kind shawls, scarves, ruanas and throws are elegant in design, easy to care for and sensuous to wear.
Barbara maintains a studio/gallery in an 1843 barn in Gaylordsville, CT that she shares with her wood worker husband Steve.
For additional information and gallery hours please email.
The Barn Studio